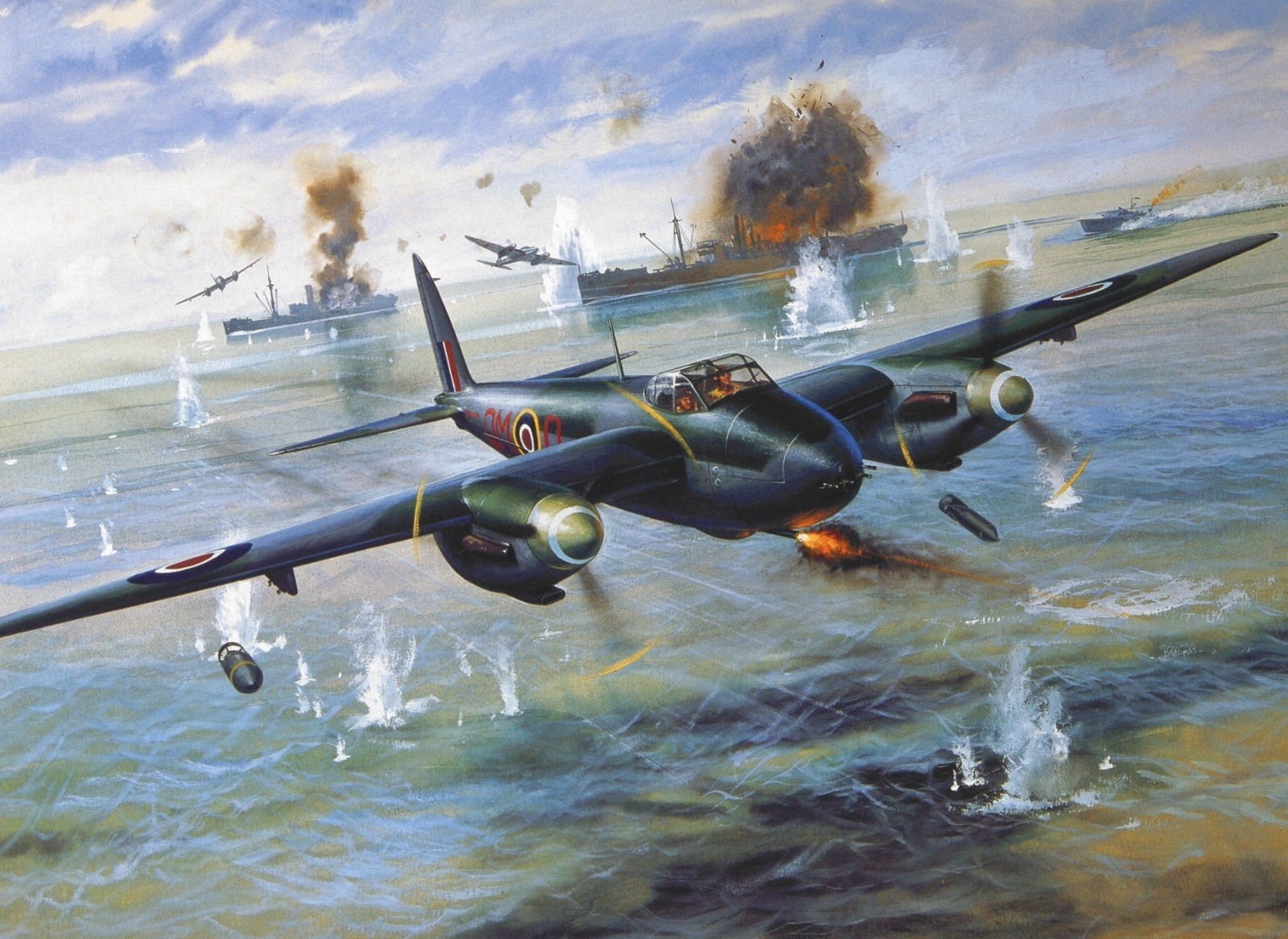 I often get enquiries from enthusiastic collectors of printed reproductions of paintings on aviation, military, motorsports and similar subjects. These are usually printed in limited, numbered runs of less than 500 and, as well as being signed by the artist, they can be taken to events and signed by veterans. So I thought I would mention some ways to protect these prints and some of the methods used to restore damage.
The printing process is usually a form of colour off-set lithography on a very smooth, calendered paper (run through high pressure rollers at the end of the papermaking process). Although this process is used for creating much of our printed material such as mass-produced posters and leaflets and, like digital laser and inkjet (or Giclee) printing, is not considered an 'original' printing technique by artists, some can acquire considerable value. Off-set lithographs, signed by L S Lowry, of his painting 'Going to the Match' can now sell for upwards of £35,000.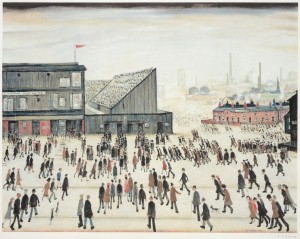 The prints are often bought rolled so should be taken out of tubes and laid flat as soon as possible. If it has only been rolled for postage it should soon regain its flat state.
Before a print is framed, the owner may want to take it to one or more events to obtain additional signatures from people associated with the events depicted in the painting. If you are a serious collector of these prints it would be worth buying a portfolio or print browser sleeve and transporting the prints flat between smooth card and acid-free tissue rather than re-using cardboard tubes. Preservation Equipment Ltd or Conservation by Design Ltd sell archival corrugated fluted board which is lightweight but rigid and can be cut to size. If storing unframed a sleeve made of clear, inert polyester will protect the surface of the prints. L-sleeves have two sides open making it easier to insert larger prints. A sheet of acid-free mount board in with the print will add further protection when handling.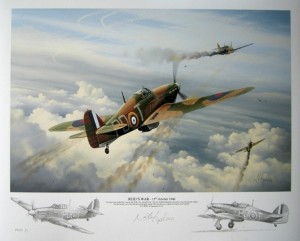 The more the prints are handled the more likely they are to pick up creases; from dog-eared corners to 'seagull' shaped dents in the paper. If they are not too serious I use a heated spatula on a low heat setting, applied through a silicone release paper or polyester support like Bondina to ease these out. Usually I have to apply a little 50:50 ethanol and water along the crease to soften the paper fibres. The release paper is essential to avoid polishing the surface of the paper.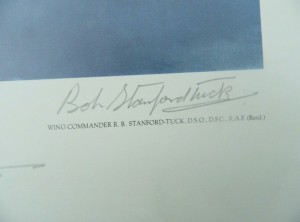 As with photographs, the smooth, immaculate surface of these prints can easily pick up greasy fingerprints and other marks so care is needed to have clean hands or cotton gloves and avoid touching the surface if possible. It is vital to avoid using plastic erasers to try to remove these blemishes. Plastic erasers, such as Staedtler Mars and Faber-Castell Magic Rub contain plasticisers such as phthalates which can have a solvent-effect on the surface. At best they alter the surface and leave sheen and at worst they will quickly lift ink. I have found a tacky rubber substance called Groom Stick can be used to dab or roll and remove marks and does not leave sheen or residue.
The papers are typically very opaque since, as well as the cellulose fibre, they contain white fillers such as china clay, barytes and titanium dioxide. A downside of these fillers is they allow the paper to be easily marked by metallic objects such as a gold ring or metal zip fastener on a portfolio. This is a similar process to Renaissance metalpoint drawings. The marks are a residue of metal and cannot be lifted off with Groom Stick. However, I have had success using cotton wool buds and a little distilled water to gently lift the mark off.
Scratches to the ink layer are problematic. In the past I have had to retouch large areas which have been damaged by broken glass. Paper conservators mostly use watercolour to retouch but ordinarily this will appear matter than the ink surface which has a satin sheen. Adding more gum Arabic binder to the watercolour can improve the sheen or using synthetic materials such as Paraloid B72 or Aquazol 200. I usually explain to clients that a good colour match can be achieved and it will look fine viewed in a frame but, in a raking or angled light, retouched areas will appear more matt.
The printing inks are usually waterproof so, if a print is buckled or curling I can humidify them in a humidity chamber and press them between blotting paper and boards. No prints should be stuck down to pressure-sensitive adhesive boards or via heat-set tissue as these are non-reversible in nearly all cases.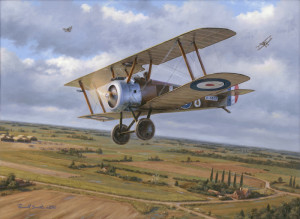 When it comes to framing, acid-free conservation or museum-grade mount board as a window mount in front and backing behind the prints is essential. The colours in off-set lithographs (and laser prints more than inkjet, Giclee prints) are prone to fading although inks are improving all the time. So I would suggest an ultraviolet-filtering glass such as Tru-Vue Conservation Clear or Mirogard UV is also vital. UV-filtering acrylic such as Art Shield UV or Perspex VA-grade acrylic is a safety alternative for hanging in public spaces. These will not stop fading altogether but cut out the most harmful wavelengths. Many veterans will sign using a graphite pencil. As this is carbon-based, it is completely light fast but the same cannot be said for dye-based inks and ballpoint pens. When displaying, do avoid direct sunlight falling on the frames and remember that low light levels are important in protecting most works on paper.
These prints often come with a certificate of authenticity which is an important part of the provenance. Do not be tempted to tape it to the hardboard or MDF frame backing as it will get damaged and discolour. It is best placed in a polyester sleeve which can be attached to the back with an acrylic tape or stored in a separate file. They are not on acid-free paper so should not be put behind the print in the frame either.
As someone with a keen interest in aviation I really enjoy seeing these prints and can fully understand the desire to obtain signatures from a dwindling number of veterans to create a collectable keepsake. I am always happy to answer enquiries about their conservation and display on 01765 676600 or richard@artworksconservation.co.uk